Instant WIN
Alpha numeric codes are imprinted directly on packages.Consumer purchases a product and checks package for the code. Consumer sends the code to dmark's short code to redeem instant prize or enter a draw to win various amazing prizes
Why Instant WIN

Increase product Consumption
Increase Brand Awareness
Reward loyal customers
Generate an opt-in database for future prompted campaigns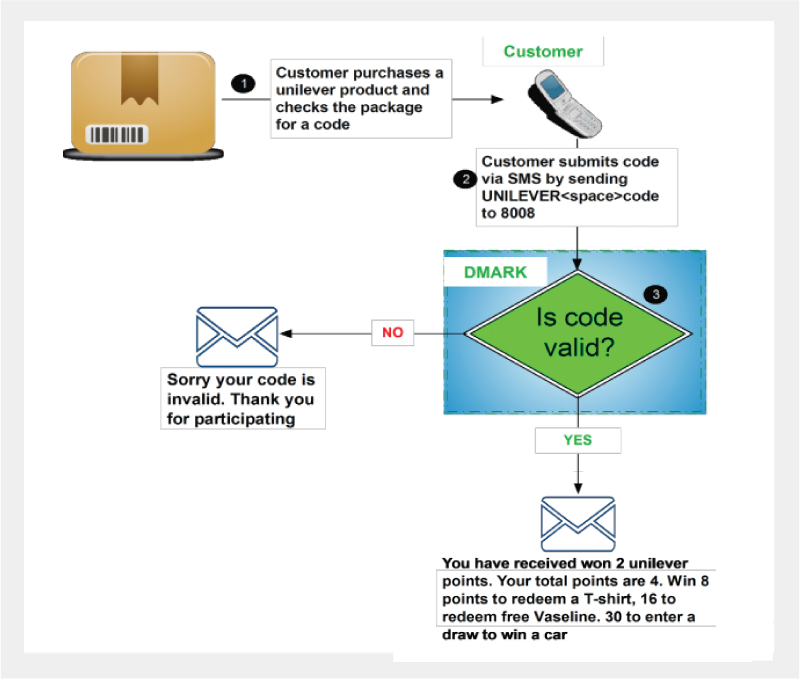 SMS Voting
Polls present a great opportunity when it comes to educating as well as recruiting interested participants for a specific program.
How it works:

Polls can be set up on the polling interface as multiple choice or free text.
Poll can be push to participants via SMS, IVR or social media.
Polls can also be aired on TV or Radio
The Participants simply reply by texting their answers to a toll-free code.